Board of Directors
Carol Gurney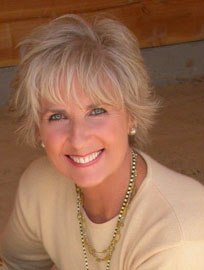 Carol Gurney, founder of The Gurney Institute of Animal Communication, is internationally respected as one of the foremost experts and a pioneer in the world of Animal Communication. She is the author of The Language of Animals: 7 Steps to Communicating with Animals, the first book to teach a comprehensive approach to Animal Communication. Her talents as a master teacher and lecturer are known around the world and she has been featured in national magazines, newspapers, radio and television. Drawing on over 26 years of experience, Carol created the HeartTalk Program®, an innovative approach designed to teach anyone how to communicate with our animal friends as well as the only comprehensive Professional Animal Communication Certification Program in the world.
Before founding The Gurney Institute, Carol was Vice President, Personnel and Office Management, for the 12th largest advertising agency in the world. Carol is no stranger to being a pioneer: in 1983 she created a new business, Office Expansion Services, and then began her final business as an Animal Communicator in 1986. She continued to lead the way in her field in 2008 when she established The Gurney Institute of Animal Communication, a ground-breaking Institute internationally recognized as a center of learning offering the highest level of training, professionalism and integrity in the industry.
Today, The Institute continues to grow and evolve. Seeking to create a broader platform for public education and outreach, in 2012 Carol transformed The Gurney Institute into a Non-Profit Public Benefit Corporation. Together with a dedicated Board of Directors, Carol and The Institute will explore new opportunities to enhance the human-animal connection for the benefit of all living beings.
Leigh Taylor-Young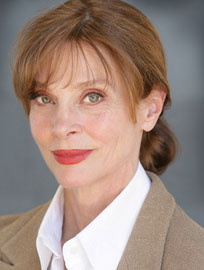 An Emmy Award-Winning Actress with a diverse career spanning theater, film and television, Leigh Taylor-Young is also an Ordained Minister and serves as Vice President of John Morton Ministries. In recent years, Leigh has traveled the world with her life partner, John Morton, together presenting seminars, workshops and heartfelt service to assist others in awakening spiritually, and for creating a better world. Leigh has served as Special Advisor in Arts & Media for the United Nations Environment Programme (UNEP) and as Goodwill Ambassador from the U.N. for ICEBRIDGE: First Arctic Environmental Forum. As a spokesperson for both corporations and charitable organizations, Leigh has represented the Institute for Individual and World Peace, Ted Turner's Better World Society, MCI Corporation, Hands Across America, and the American Cancer Society. She has hosted a Muscular Dystrophy Telethon and has been an Advisory Board member for Heartfelt Foundation and the EduCare Foundation, a youth leadership training program.
Throughout her life, Leigh has cherished all animals and nature, and every relationship she has had with an animal has been a primary relationship for her. Leigh believes one of the biggest gifts we humans can give ourselves is to listen to animals and not assume they are limited in the ways we've been taught. As she says: "If we let them, animals can be teachers and healers, and most certainly they open our hearts. They are boundless in their giving, in the richness of their communication, if we would but stop, listen and commune in return."
Susan B. Erwin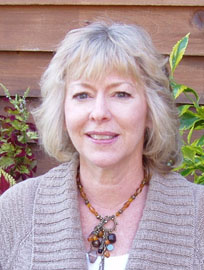 With over 35 years of business experience, Sue Erwin brings a strong set of skills to The Gurney Institute's Board of Directors. She has held a variety of positions with several major corporations and gained expertise in Strategic Planning, Project Management, Information Technology and Telecommunications, Finance and Budgeting, Human Resources and Administration. Since leaving Corporate America in 1995, Sue has owned and managed two hospitality properties and headed her own consulting business offering customized services for Tourism Marketing, Small Business Start-ups and Management. She has served as Director of the Randolph Vermont Chamber of Commerce, Director & Secretary for the Eastern Vermont Tourism Marketing Association, and has procured funding and grants for various organizations.
Throughout her life, Sue has felt a strong connection to her animals; their unconditional love has provided solace and a respite from a busy world. In 2007, the loss of her beloved Irish Setter led her to discover Animal Communication and The Gurney Institute, and a whole other life opened up for her. Today she is a Gurney Institute Consulting Associate. In addition, Sue and her husband used to own and operate a pet-friendly bed & breakfast in the Shenandoah Valley of Virginia and now reside in Pennsylvania.
Diane Palumbo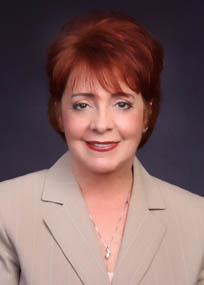 Diane Palumbo brings a wealth of experience to The Gurney Institute having served in the area of Human Resources for several national and international companies, as well as owning her own human resources consulting company. Diane has also been involved in various organizations in the biomedical community, most notably being the founding member for the Southern California Biomedical Women, Work and Wisdom (W3) Networking Group. Most recently Diane was appointed to the President's Foundation Board of Directors for California State University Channel Islands.
Diane has had a life-long passion for animals. Through her charitable fund, The Lad White Rose Collie Fund, she exhibits the same compassion for animals that is the heart of The Gurney Institute. Diane's love and care for Collies and Shelties, supporting the medical care, food needs and sponsorship, ignites her dream to one day establish a Collie rescue on the East Coast to carry on the passion of the late Albert Payson Terhune who bred the Sunnybank Collies.
Diane brings to The Gurney Institute Board of Directors not only her passion for animals but her organizational experience and strategic mindset.
Debbie Sands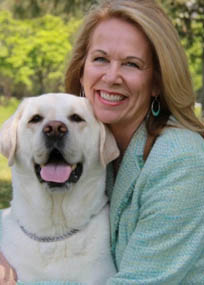 Debbie has spent over 23 years in the service animal business starting with 16 years as Director of Public Relations & Development for Guide Dogs of America in Sylmar, California.
From her years extensively traveling across the country, as a guest speaker and fundraiser, Debbie continually witnessed the business missteps interacting with someone with a service dog and felt it was time to develop an educational training program for businesses.
Her company, DJS Consultant Services, founded in 2011, specializes in service animal public access education.  Her ideal clients are restaurants, museums, entertainment venues, libraries, hotels, etc. Debbie covers technical issues from the tasks service dogs are trained to do to the proper etiquette of welcoming someone who has a service dog and the problems associated with fake service dogs.
In addition to her websites, Debbie is an active guest speaker and  blogger on all things dog and maintains an eCommerce business, Three Treasure Houndz.
An active community member, Debbie served on the Board of Directors of Guide Dogs of America, a Board member of the Simi Valley Police Foundation (whose priority is funding the K-9 program) and a Docent Emeritus at the Ronald Reagan Presidential Museum.
Currently, Debbie is an Associate Member of the Ronald Reagan Detachment 597 Marine Corps League and a member of the Rancho Simi Chapter, Daughters of the American Revolution lending her time to veteran causes.
Judy Smith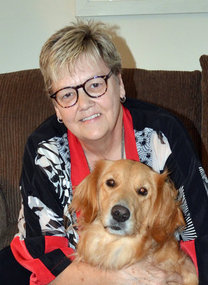 Judy Smith brings 10 years of experience in business development, having worked in the treatment industry with some well known and respected treatment facilities. It was a rewarding career, helping the struggling alcoholic and addict get the treatment they needed so they could live a joyous and peaceful life free from drugs and alcohol.
Judy also has over 20 years experience as a massage therapist and energy worker, which includes canine massage. Massage is very beneficial for people as well as animals and energy work is a powerful modality as well.
Judy currently offers life coaching to help empower women as well as Quantum Biofeedback which helps with stress reduction, pain management and muscle reeducation.
Judy has been a fan of Carol's for years and recently hosted one of her Introduction to Animal Communication Classes in Florida. She so enjoyed the class and Carol's wonderful teaching style that she plans on continuing her education with The Gurney Institute. Judy has loved animals all her life and has always had dogs, but at one time growing up she had dogs, cats, pigs, cows, chickens and a horse. She was in heaven with all these animal friends. Judy says that animals make her heart smile.
In her spare time, Judy enjoys spending time with her Golden Retriever, Rosie, photography, travel, taking spiritual workshops and golf.