HANNA BRACKEN, Certified Consulting Associate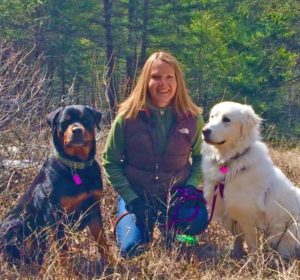 *Click here for client testimonial
Hanna is unavailable until October…
Hanna has always had a deep passion for animals and nature. Ever since she was a child she has had animals in her life. She could never imagine a life without the companionship of animals and their splendour in this world. Her relationship with animals is so natural and she has always felt a silent mutual bond of love and understanding in their presence.
Hanna loves sharing the wisdom of this deep heartfelt connection between humans and their animals. She says, "It is in this sacred and special connection that the truly extraordinary happens!"
It is this awe and wonder that feeds Hanna's passion to learn, share, teach and inspire others through animal communication.
Hanna has a BA in Developmental Psychology, and has over 25 years of experience in the Natural Health and Healing field with people. As a Master Herbalist and retired massage therapist, Hanna uses her knowledge of body work, anatomy, herbs, essential oils, and flower essences to compliment her animal communication practice.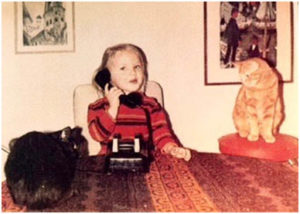 Hanna works with all animals and all concerns. The majority of her practice is helping animals during end-of-life transitions by offering support, insight and guidance to their people during this very emotional and difficult time. She helps bring a sense of peace and understanding with her gentle, compassionate demeanor. She works in a respectful and unbiased manner to communicate with the animal and to authentically share their voice with their people.
Hanna resides in a small mountain ski town in British Columbia, Canada. She shares her country home with her loving husband, faithful Rottweiler, sweet Great Pyrenes and two adorable cats.
To contact Hanna, email her by clicking here.
"Hanna was an amazing help with two of my dogs. The biggest difference was with the, then relatively new rescue. He was a bit of a mess, very nervous with everything and everyone.  The change in him after Hanna worked with him was amazing.  Almost like he was a different dog, he was now much more settled and sure of himself, which you could tell made him much feel much happier.
I've recommended Hanna to several friends who have all been impressed with her work.  A strong recommendation!"
V. Vicente, Canada 
"Hanna was instrumental in strengthening the bond between my rescued Cockapoo, Hoover, and I. He had issues when I first adopted him that I didn't quite understand, nor know how to bridge the gap that was between us. A friend, another doggy Mom, suggested that I contact Hanna for help. She was amazing! Not only were Hanna's insights accurate, but she treats the animal and the human in the kindest, most caring and loving ways possible. Both Hoover and I benefited from our healing interactions with Hanna, and I wouldn't hesitate to approach her again in the future."
A. Mandakas,  Canada