Client Testimonial for DEBBIE COWAN-HACKETT
From Aimee and Gavin Roy, California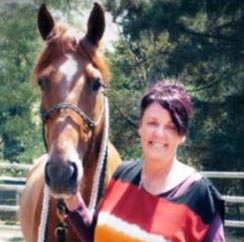 Our beloved 12-year old Maine Coon Cat, Boone, went missing on December 1st. He went missing on a night we had some much needed rain. We live in a wooded area with wildlife, namely coyotes and bobcats. We were, of course, worried sick but trying to remain hopeful.
Over the next few days, we set to work posting signs, and putting flyers in neighbors' mailboxes. We searched under places he may have been hiding to keep out of the rain. We did this daily and nightly every few hours. Most of our neighbors were sure a coyote must have gotten Boone too.
We have consulted The Gurney Institute in the past and knew it was a possibility to find him, or in the least learn if Boone was dead or alive. So, we had a consultation with Deb Cowen-Hackett scheduled for the evening of December 5th. That afternoon, Boone came sauntering in our back door! He was hungry and thirsty and a little disoriented, but uninjured. I emailed Deb to let her know that the consultation for a "lost" animal was no longer necessary but would love to speak to her about where he had been.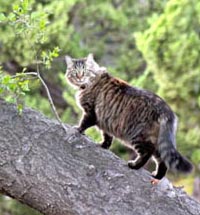 To my surprise, she had begun the communication the night before and told him to "get his butt home and in a timely manner"! I learned so much about Boone during our consultation. Deb did a full body scan and revealed some aging factors in his body and ways I might be able to help him. When I struggled to understand why Boone would leave, she explained that Boone had no intention of "leaving" but had merely gone off to explore and have fun. Deb also shared with me some interesting tips on how to "connect" with Boone when communicating to him.
I learned so much more about our beloved Boone than I ever imagined. We are so very grateful to have our Boone home and it wouldn't have happened without Deb's help. We now have a tracking device on his collar so he has privileges to be out during the day. He is a bit more cautious, as are we, when we let him out. He is staying close to home and seems very grateful to have his family back too. It was a tough reminder of how much our animal companions mean so much to us!
Thank you Carol and Associates for all the amazing work you do!