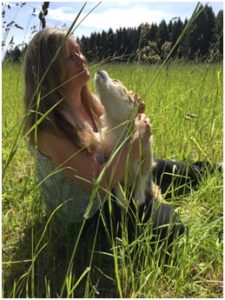 Julianna grew up adoring animals and can remember asking her parents for a horse just as soon as she could put the words together. One of her earliest memories is giving the neighbor's horse a sugar cube through the fence, so he would come over and talk with her. She's always had dog and cat companions and at age twelve, she purchased her first horse, Ginger, for fifty dollars. Julianna was fortunate to be able to participate in 4-H with Ginger and later competitively show across the county, in a variety of disciplines with several horses that she raised. More than competitive success, what she loved most, was her relationship and connection with her animals.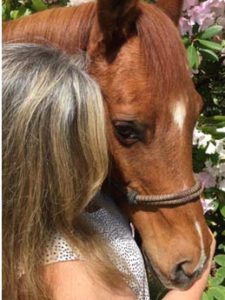 Later in life, Julianna realized that she had been experiencing "just knowing" things her dog Disney, her cat Duke, and her horse Hot Spot were communicating. Those experiences were so clear and amazing …she had to learn more! As these experiences increased, and being a life-long learner, she was propelled to take her first class in animal communication.
For many years now, she's been communicating with friend's animals to practice hearing what they had to say. She is committed to honoring animals voices and is in awe of their unconditional love for us – and their ability to teach us and help us grow.
Julianna lives outside of Portland, Oregon with her animal-loving husband, four horses, two dogs and three cats. She is proud to be part of The Gurney Institute of Animal Communication's HeartTalk program and intends to become certified in 2020.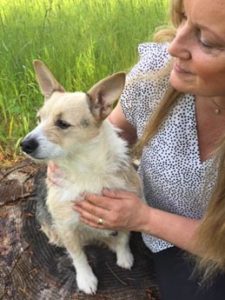 Julianna has a B.S. from Oregon State University in Interdisciplinary Studies and a Master of Business Administration from the University of San Diego. She is proud of her training and certification from The Gurney Institute of Animal Communication.
To contact Julianna, email her by clicking here.