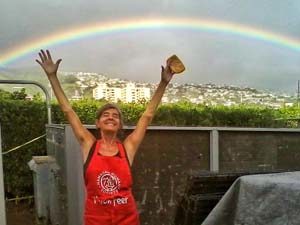 Jo has had animals most of her life including wonderful horses, spectacular dogs and amazing cats. For the past 22 years Jo has been a volunteer at the Hawaiian Humane Society as an animal caretaker, foster parent and working in post-surgery recovery. Caring for animals is truly her greatest joy. After decades of work in social service and health care administration, Jo was looking for her dream job to do in retirement.  She researched animal related occupations and happily stumbled upon animal communication. After researching all the available training options, she chose the Gurney Institute because it was the most comprehensive, thorough and rigorous of them all.  To date, she has completed modules 1-5. Animal communication has been what she has been looking for all of her life. Nothing else comes close to bringing the deep connectedness, peace and satisfaction of this sacred work.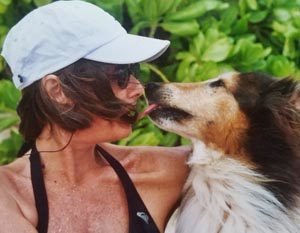 She calls her animal communication business Houpo Aloha. Houpo in Hawaiian means "the heart center"and Aloha means love.  From the heart is were all animal communication begins and ends.  She is skilled in death and dying cases – and has brought many people peace from communicating with their beloved 4 legged companions. She works well with behavioral, emotional and physical problems as well.
She has a Master's degree in Public Health and a Bachelor's degree in Psychology and comes highly recommended by Dolly (her current feline), Nicky (past feline), and Smokey (past canine). In addition to becoming a certified Animal Communicator with the Gurney Institute, she is working on becoming a Healing Touch for Animals practitioner.
Clients particularly appreciate Jo's compassion and her ability to get to the heart of the matter with honesty and integrity.  This often leads clients to a deeper understanding, not only of their animal, but also themselves.
To contact Jo, email her by clicking here.