Prerequisites:
None
Duration:
2 days
Time:
10:00 am – 5:00 pm
In order to provide the highly personal experience that has become the hallmark of The Gurney Institute training, class size is limited. You'll find ample opportunity to get to know your fellow students, and many of you stay in touch with each other after the class to network and practice with each others animals. The Gurney Institute offers you ongoing support and information through Carol's free monthly Beginning Animal Communication Teleconferences.

DAY ONE:
Saturday
Participants will learn the essentials of telepathic communication, and how to reawaken this natural ability in all of us. They will acquire skills that will prove invaluable during their personal encounters with animals and add a new dimension to each participant's life.
Topics include:
Practice exercises on how to relax and quiet the mind.
Learn how to "listen" with the heart.
Send and receive information telepathically with other participants.
Communicate with animals telepathically (in person).
DAY TWO:
Sunday
Participants use the information learned the first day to enhance their experience and practical application to their own animals and to solidify and expand their knowledge of animal communication.
Topics include:
Improve and practice telepathic skills learned on day one.
Learn to communicate with animals long-distance.
Participate in a series of exercises to improve telepathic and intuitive skills with all species.
Prerequisites:
None
Duration:
1 Days
Time:
10:00 pm – 5:00 pm (PDT)
Special offer:  Receive a FREE pendulum when you register and attend this Workshop.
The chakra system is an ancient way of viewing the body. It is divided into 7 zones with each area having energy that must flow freely. When the chakras are balanced, the whole body works in harmony and we feel elevated, energized and whole.

It is important for chakras (spinning wheels of energy) to be open in the body.  So in this workshop we will learn:
Where the chakras are located
What each chakra reflects on an emotional level
Several evaluative techniques to access whether the chakras are open or closed (muscle-testing, pendulum usage, use of our hands)
Exercises to help us use the evaluative tools with confidence
What is going on with the animal personally to understand the imbalance of the chakra
How to help the animal resolve the issue through telepathy as well as physical ways to bring the chakra back into balance
Within 6 hours you will have been able to balance your own animal's chakras.  This is a hands-on workshop.  We will be doing this by working through photos of your animals.  We will start by working on my cat, Nami, as a demo cat so you can experience this right in the moment.
Prerequisites:
None
Duration:
1 Day
Time:
10:00 am – 5:00 pm (PDT)
This workshop is designed to help you prepare and heal from the loss of a beloved animal friend. You will learn ways of supporting an animal during times of failing health, preparing for their leaving, knowing when/or if they may need assistance in their transition, and understanding the grieving process. Carol will talk to you about how animals view death, where they go, and will answer all the questions you have related to this issue.
Carol will review how to make this a family affair, how best to say good-bye, how to prepare for their final day with you in physical form, and the many ways to create a memorial for your animal companion.
She will lead you through a meditation giving you the opportunity to reconnect with one of your animal companions who is in Spirit form.
You will then communicate with each other's animals to bring support and answers to some of the many questions you may have about your animal friend, such as: How was his transition? Is he with anyone? What does it look like where he is? What is he doing? Will he be coming back? If so, when and in what type body? How will I recognize or know him? Does he come and visit with me now? How can I learn to better communicate with him? Does he have a message for me?
Prerequisites:
None
Duration:
2 Days
Time:
10:00 pm – 5:00 pm (PDT)
No words can describe the depth of our animals' love, the endless expanse of feelings we experience in our hearts when they look into our eyes. Just when you least expect it, they present powerful lessons…lessons of love.
Participants will make rich discoveries by looking at themselves through the eyes of their animals in this 2-day workshop. No animals will attend nor will any animal communication skills be taught or required. Instead you will talk about your animals' behavior and traits, uncovering the reasons behind their behavior, then you will be gently led to an understanding of the lessons your animals want you to learn. By seeing yourself through the eyes of your animals, aspects of yourself that need to be nurtured and pampered will be revealed. Most importantly, you will explore how to allow your animals to help you love yourself, as they do, unconditionally.
*If you are unable to attend this workshop or prefer a private session, contact Carol to set up a consultation to discover the lessons of love your animals have for you.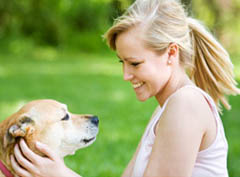 Prerequisites:
None
Duration:
1 Day
Time:
10:00am – 5:00pm (PDT)
Have you always felt like your animal knows you better than anyone else? Do you want to learn whether or not you have shared your life with your animal before? This amazing workshop will help you discover why you have that special bond and connection with your animal – a bond that is often like no other. You will:
Explore the therapeutic benefits of looking at past lives to balance your relationships
Understand the lessons we learn from each lifetime we share
Discover why we keep coming back to one another
Identify the connections and love you have shared with your beloved animal
Learn how to personally put it all together with Carol's personal feedback
Past Lives with Animals
And you won't want to miss this! Carol will guide you through a meditation allowing you to revisit a past life with one of your animal friends. You will have the opportunity to have a better understanding of your relationship and you will truly understand that the connection you share is timeless.