The Gurney Institute of Animal Communication enjoys providing our friends, family and fans with suggestions to high quality products for your animals. It is no secret that we are advocates for the animals and love to see them healthy and thriving. Dynamite products can offer you and your animal's just that- health and wellbeing.
With their extensive research and product development, Dynamite has created successful products for cats, horses, dogs and even birds. All of their products are built with the same philosophy – build a strong foundation and then add to it for your particular needs.
Carol Gurney, founder of The Gurney Institute of Animal Communication, has seen the benefits firsthand of what Dynamite products can do to help animals. A few years ago, Carol's beloved horse, Tallanny, was suffering from an infection. After receiving his full does of antibiotics, Tallanny was still struggling to fight off this health scare. It was the introduction of a Dynamite product called, Solace, chelated colloidal silver, which helped Tallanny fully recover and return back to a healthy life.
Since that experience, and through countless Dynamite product recommendations from trusted colleagues, Carol has become a Dynamite fan. Now that she is a distributor of these products she wants to share the wealth with you and your animals!

"I bought a yearling about two years ago that was severely malnourished. I nursed her back to health and about a year later she started having chronic colic episodes. Almost a year later, with the help of Dynamite products, I haven't had any more colic scares! She's happy, healthy, and looks amazing! Don't let skepticism keep your horses from being as healthy as can be. Use Dynamite!"
– Samantha L.

"This is my niece's 8-month-old Siberian Husky named Rio. Since he was 2 months old, he has been on Dynamite's Super Premium Dog Food, Showdown and Dyna Pro. The vet was amazed at how great his coat was and said he is extremely healthy."
– Terri Olson
OUR FEATURED PRODUCT – DYNA PRO: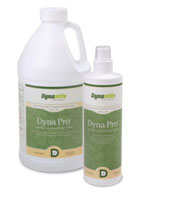 Equine health depends on a thriving population of beneficial gut microbes. Factors such as stress, diet changes, chemical wormers, vaccinations, and antibiotics will cause a horse's gut to become an unfriendly environment and will force microbes to go dormant.
Dyna Pro is designed to create the ideal conditions for good microbes to come out of dormancy, multiply, and thrive so your horse gets optimal utilization of food and supplements, resulting in a vibrant animal!
The Gurney Institute recommends the following products:
Tranquil                    Solace                Wound Balm
Relax                       Colic Kit              Miracle Clay    
Release                   Dyna Hoof          Trace Minerals 
What Makes Dynamite A Superior Product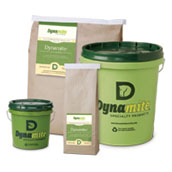 Ingredient Quality: The ingredients in all Dynamite products are the highest quality available to us. We use organic and human-grade ingredients whenever possible.
Formula Synergy: Dynamite recognizes the synergy of nutritional elements when blended together to create a product. Dynamite formulas produce a balanced feed, similar to the forage sources found in nature.
Mineral Bioavailability: Increased bioavailability of the minerals in Dynamite products are made possible because of the amino-acid chelates. These unique mineral forms, which are body ready, are key to optimal health.
Company Integrity: We guarantee our products to be the finest quality products available and we stand behind that statement with a 100% money-back guarantee.